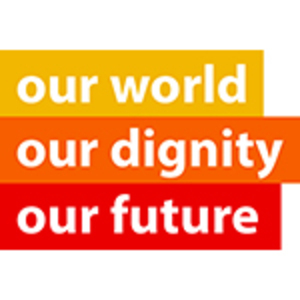 Taste of Home is a culinary-cultural-research project that introduces the culture, customs and countries of origin of refugees and migrants in Croatia by recording their memories of home, smells and tastes of their cuisine. This is an experiment in sharing life stories and culinary skills of refugees and people from Croatia. Tastes of home have been investigated and recorded over several years. For over ten years we have been meeting people in search of safety and happiness, people in search of home. By preparing the food they grew up with, refugees are evoking memories and creating new friendships and experiences in their new home. In the same time they are building on skills that will help them find employment and integrate in the new society.
Taste of Home are led by values of appreciating human beings in search of happiness and safety ready to offer the best of them – tastes of their childhood as well as tastes of their adulthood in their new home. Collective "Taste of Home" gathers around 30 refugees and volunteers/activists.
We are currently running a crowdfunding campaign which will help us to raise funds for the following:
Establishing a social cooperative with an aim of starting a catering business and culinary exchange projects (cookbooks, cooking courses and workshops, public dinners and showkitchens)

Emancipation of refugees at the labour market – self employment of skilled and unrecognized workers
This website was developed under the project 'Quality Integration Solutions for Refugees' financially supported by the European Commission.
The website was upgraded through the funds of the CONCORD project EYD2015 Civil Society Alliance (contract with the European Commission) through a cooperation between the slovenian NGDO platform for development cooperation and humanitarian aid SLOGA and the Centre for Peace Studies and Crosol from Croatia.
Quality Integration Solution for Refugees Project Info
Project leader: Fantastično dobra institucija – FADE IN
Partner associations:
Aim and short description of activities (info about the project):
During the projectQuality integration solutions for refugees plans are made to empower and train the socially endangered group – refugees in Croatia, so they can independently start with the process of employment and/or development of the idea of social entrepreneurship with the goal of achieving better integration into society.
Aims of this project are:
empowering the skills for employability of refugees through training and supporting innovative initiatives of social entrepreneurship

advocacy of social inclusion and politics of refugee employment

networking of civil initiatives in providing social services and inclusion of refugees into society
The project consists of:
activities of informing and empowering persons that received refugee status (asylum or subsidiary protection) or that are living as foreigners in Croatia




media campaign and documentary film about refugee integration in Croatia

cooperation with organisations of civil society in providing support to refugee integration
·
The total value of the project and EU share in financing the project
The total value of the projectQuality integration solutions for refugees is 118.581,35 EUR. The total share of EU financing in this project is 99.999,65 EUR (84,33 %).
Croatia's government Office for Cooperation with NGOs financed this project with 13.007,19 EUR (10,96%).
Project implementation period: 01.03.2014 - 28.02.2015.