Iraqi kubbeh shefteh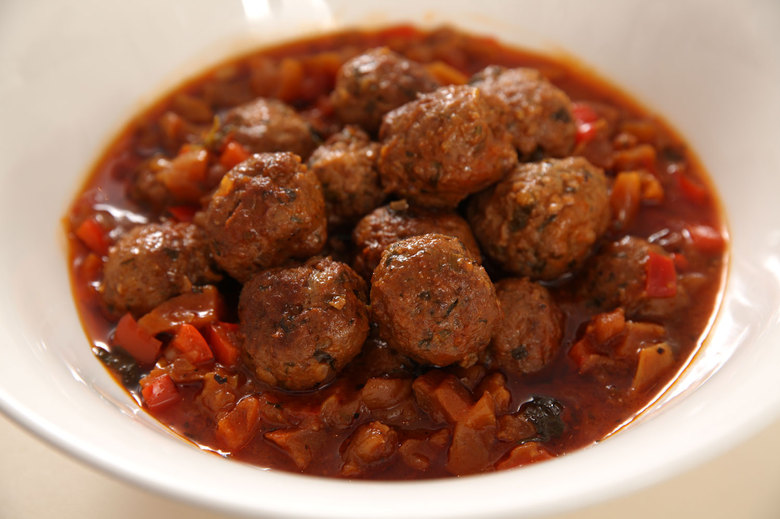 Beef meat balls.
preparation
Mix all the ingredients and form medium-sized balls.

Immerse them in deep oil and fry until golden-brown.

For the sauce, first sauté the onion in oil.

Once it's golden brown, add all the other ingredients for the sauce except the dried fruit. Add the water, and when it starts to boil reduce the heat.

Add the dumplings to the sauce, cover the pan and let it cook for an hour.

After it's ready, serve the dish on a large plate and decorate with dried fruit.
Ingreedients:
1 kg

lean ground beef

1

finely chopped onion

2 tablespoons

chopped parsley

3 tablespoons

breadcrumbs

1

egg

salt

black pepper

oil for frying

1

chopped onion

1

chopped red pepper

1

chopped tomato

½ cup

chopped fresh mint leaves

1-2

dried apricots

1-2

prunes

1-2 cups

raisins

1 spoon

sugar

4 spoons

olive oil

1

freshly squeezed lemon

1 cup

water